The first month of 2017 is already over. Most of us have already started disremembering the New Year resolutions. However, neglecting the resolutions taken about SEO may have severe impact on the working process. This piece of discussion is about to focus some SEO mistakes that may hamper the rank of websites in the long run.
Concept 1
The primary misconception is that the content will start showing the ranking without optimization.
Mistake
Content marketing cannot help the website alone. No one can rule out the urgency for an on-page SEO. That is important to get the page to some rank.
Concept 2
An awesome content will get links itself, without any effort for link building.
Mistake
It is not an impossible factor, but in order to optimize the content, one requires putting some efforts for link building. In fact, link building can assure proper optimization for your site as well as content and promote them for attracting links, local citations in maximum number and PR.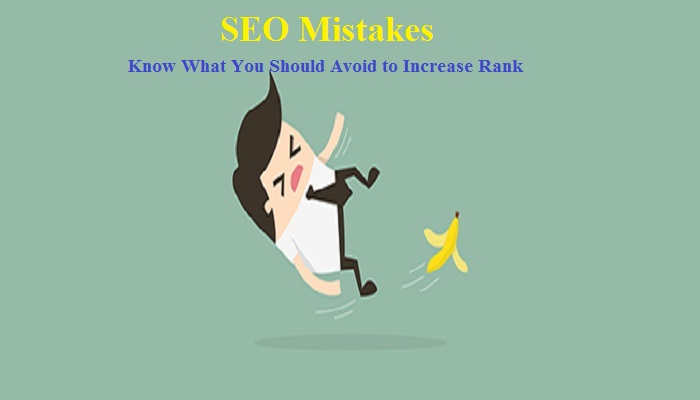 Concept 3
A good content needs no promotion
Mistake
This is a bad choice indeed. A good content requires optimization for drawing attention of the targeted customers. Contents, which lack intentional distribution, may affect the page ranking.
Concept 4
Spam linking to gain the attention of the viewers.
Mistake
On the contrary, more spam linking means adverse effects on the site. As a result, the site may get negative attention that will never let it reach to the targeted customers. Mistakes like offering payments for links (in the terms of money and work) may be as bad as spam linking.
Concept 5
A short, pointless content will gain the attention of people.
Mistake
A large content has more chances to gather more viewers because they can be optimized in a proper way (using keywords and other SEO tools). However, a short content may also gather the attention of the viewers. Creating a pointless content is meaningless because that may create adverse effects or negative ranking for the site.
Concept 6
Concentrating on the social media pages even more than links
Mistake
Though social media are highly effective nowadays, it is not the substitute for link building process. Link building has a greater impact on the website rank. Therefore, ignoring it may actually affect the improvement of the ranking process.
These are fewer mistakes those hamper the businesses nowadays. It will be wise for the business owners to consult SEO experts and avoid these mistakes for taking the business forward.