Technologies have evolved aiding all types of business. The business models are changing with the help of digital marketing services. Now every business is wishing to have their online presence as they find investing in this online marketing channel as the most effective tool to expand their business.
Better Competitive Field:-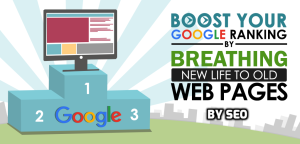 Services of digital marketing are taken up by all small and medium sized business. They are not only aiming to build online presence but to compete with bigger names in terms of sales. The worldwide customers that were only restricted to big companies for their stores in different locations have got a tough competition through the online presence and sales through e-commerce websites.
Cost Effective Solutions:-
Many companies offering the service all over the world has gave way to cost effective solutions to this firm of marketing. The results are better with lesser bucks to spend. Traditional marketing has some added expenses that are all cut down through online marketing strategies
Higher conversion rates:-
Any form of marketing is not about just attracting prospective customers but churning out sales from the marketing and that is when the marketing is a success. With various tools like email marketing, social media marketing and search engine optimization the conversion rates have increased to a considerable level. The target audience is reached effectively through these strategies.
Reaching mobile customers:-
With mobile technology reaching such rapidly to the common mass and connectivity to the internet being so easy with Smartphone, there began a quick need to offer services to these customers at the go. Mobile friendly websites are now created and apps being developed to support the mobile internet marketing.
Building the reputation of the brand:-
The power of digital marketing is to reach a larger audience within a small time. The job is to attract organic traffic of target consumers to the website who can be potential customers leading to the sales of the company. With attraction of the traffic, the brand name is circulated in a better way and building a brand name in a viral way.
More accessibility without a physical store setup:-
Online business is growing rapidly with digital marketing services as with the strategies and techniques the owners of business are getting better responses from the customers. They do not have to be physically present at a particular location to get in customers at the store. They just need better visibility online to attract the right audience. For small businesses, this also saves the money of setting up a store and maintaining it. There is only the need to focus on the quality of services with online store setup.
For ultimate results of digital marketing UniTerrene Websoft is the name to be trusted.